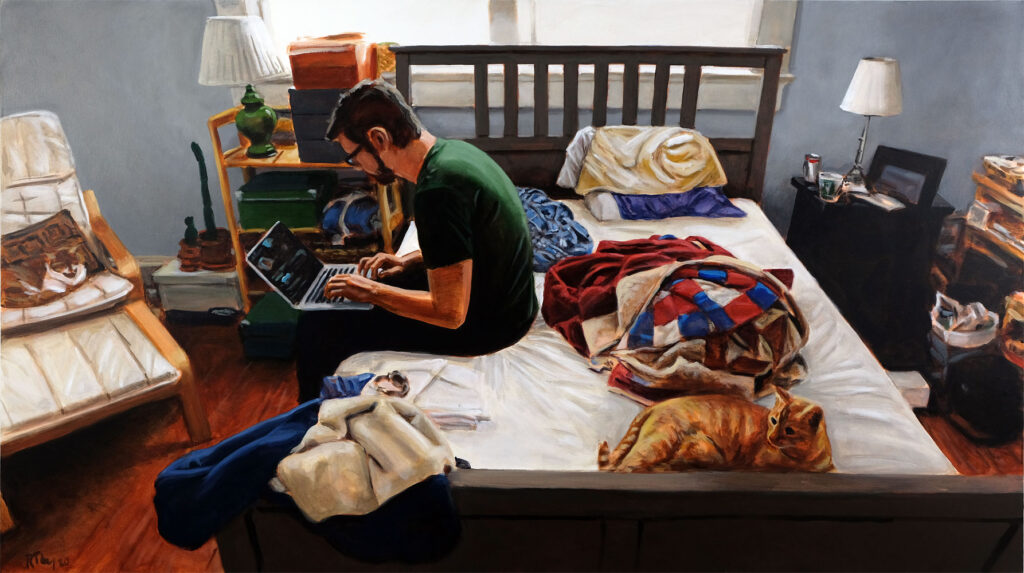 My solo show, "Then and Now," is now open! This is a selection of paintings from two periods of my life as a father – when my sons were young, and now when they are adults.
UPDATED TIMES!
The show is on view September 4 – November 7, 9 AM – 5 PM (closed Sundays), with extended hours Saturday, September 12 (Gallery Night), Thursday, September 17, and Saturday, September 19 from 9 AM – 7 PM.
Due to the current pandemic, there will be no opening reception. I plan on being up there the afternoon and evening of September 12 to meet and greet anyone who cares to come out.

Elsewhere I'll be posting a video preview and eventually will put the show up on the https://www.rontaylorcrouch.com website YouTube. UPDATED – video is now visible on YouTube at https://youtu.be/F59SwjbVATY .
PLEASE NOTE: because of Covid-19 precautions, all visitors will need to wear masks, and practice social distancing. There will be no reception. Check the #FWCAC website at https://www.fwcac.com/ for more information about Covid-19 precautions.