I'm in a few more shows this fall – very exciting!
Fort Worth Biennial 2022 at Arts Fort Worth
The outbreak of Covid put the kibosh on the previous Biennial. Of the three pieces I entered for this year's Fort Worth Biennial, I was especially happy the juror, Lilia Kudili, chose "Programming Man." It's a big painting and has almost everyone of my favorite things to paint: my messy bedroom with wrinkly bedding, quilts, one of my sons, and multiple cats.
I originally showed this at my solo show, Then and Now, in the fall of 2020 and (because of Covid) not a lot of folks got a chance to see it. Now it's back if you missed it before. Opening is on Saturday, September 10 (Fall Gallery Night in Fort Worth) and will be up through October 3.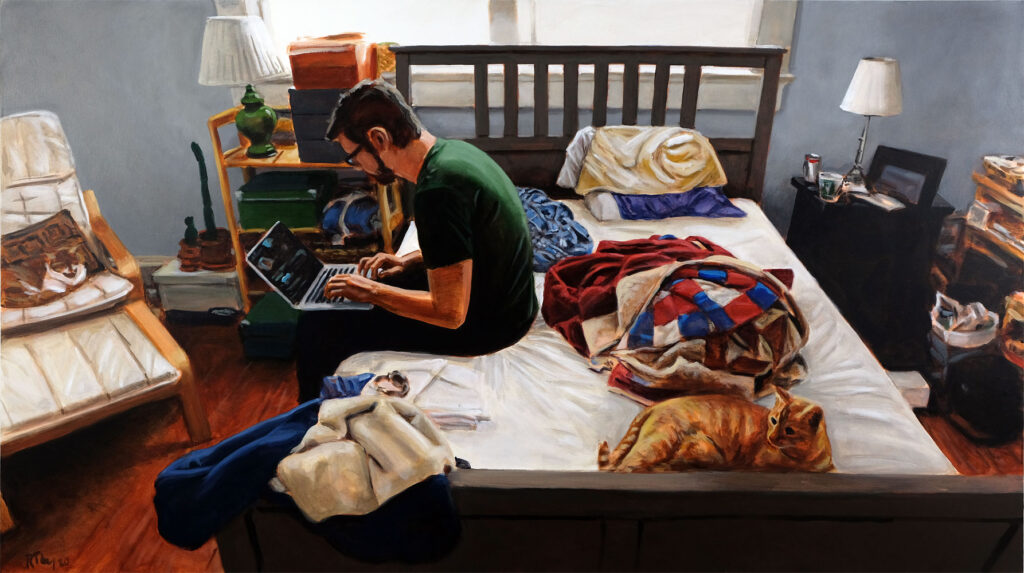 Exhibition Dates: September 10 – October 3, 2022
Reception: Saturday, September 10 (9 AM – 9 PM)
Arts Fort Worth: 1300 Gendy Street, Fort Worth, Texas 76107
---
CCAN 2022: Center for Contemporary Arts National Juried Competition
The Center for Contemporary Arts in Abilene, Texas, is housed in a great space and is a vibrant community of artists. This will be the 3rd time I've been invited to show in their National Juried Competition, and like last year, I have been honored to have two pieces accepted. I was working on "Untitled (man in chair)," shown below, right up to entry deadline.
Show open September 30 through November 26, with a reception and awards ceremony from 3 – 5 pm on Saturday, October 1 at the Center for Contemporary Arts.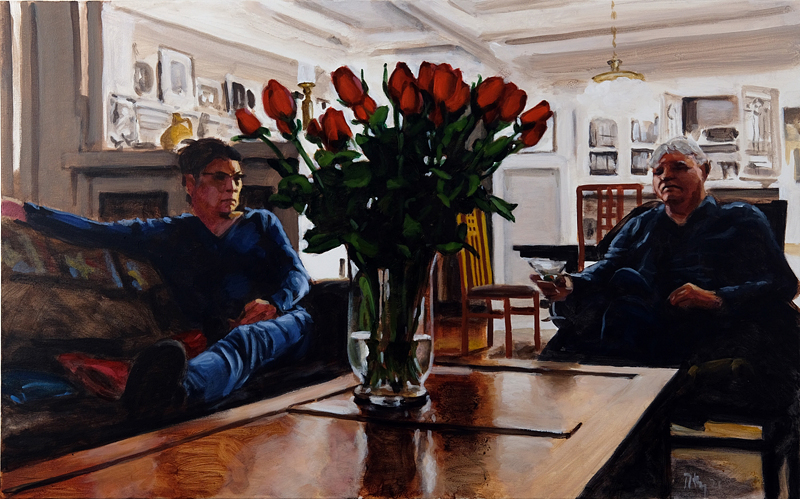 Exhibition Dates: September 30 – November 26, 2022
Reception and Awards Ceremony: Saturday, October 1 (3 – 5 PM) 
The Center for Contemporary Arts: 220 Cypress Street, Abilene, Texas 79601