After a busy spring (shows in Dallas, Fort Worth, and Granbury), summer 2022 is heating up as well (sorry – couldn't resist).
"Recountable" at Bath House Cultural Center in Dallas
This spring I was included in a juried show at Bath House Cultural Center as part of the ART214 Juried Exhibition. Enrique Fernández Cervantes, Visual Arts Coordinator / Curator at the BHCC contacted me after that show to invite me to participate in a new show he was putting together, Recountable, which focuses on the use of narrative and story-telling. The show, which opens July 2, 2022, features 15 DFW/North Texas Artists, including me.
"Dinner Table," which I last showed in Fort Worth in 2016 at the late lamented Gallery 414, will be on exhibit, along with "Travelers," painted in 2017.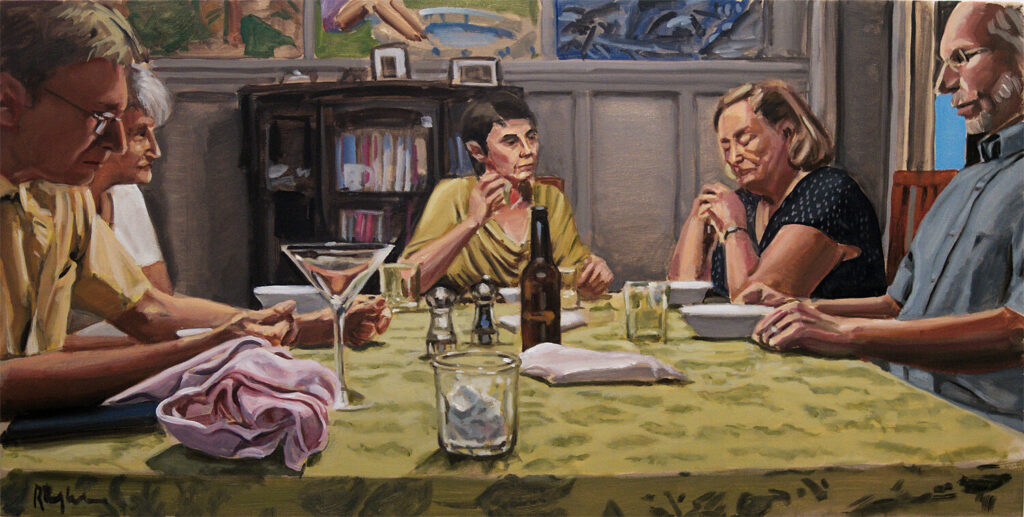 Exhibition Dates: July 2 – August 13, 2022
Reception: Saturday, July 2 (5-7 PM)
Bath House Cultural Center: 521 E. Lawther Dr., Dallas, TX 75218
9th Annual Texas Juried Exhibition at Artspace111
I don't mind saying, this one was a surprise. It's been (ahem) several years since I've gotten in this show, which is always one of my favorites, whether I'm in it or not. The accepted piece is a painting of my friend of many years, Fort Worth Artist and Theater Wunderkind, John C. Moore. You just never know what a juror will (or won't) respond to. Just glad to be part of the fun again!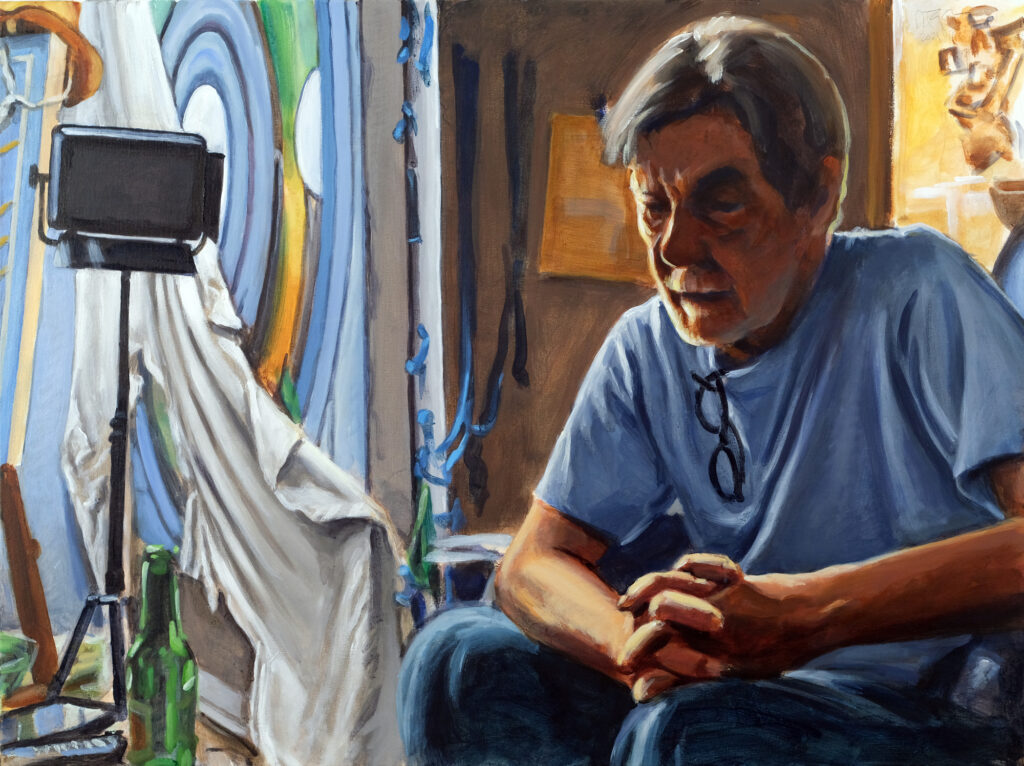 Exhibition Dates: July 16 – August 27, 2022
Reception: Saturday, July 16 (5-7 PM)
Artspace111: 111 Hampton St., Fort Worth, TX, 76102
CHAOS8! 2022 at Ro2
I was invited to participate in the CHAOS 7(?) small works show at Ro2 Art in Dallas a couple of years ago, then Covid reared its ugly head. Now it's back, and I got invited again! Artists submit 1 – 4 works 12 inches or smaller. Details are still rolling in on this one – plus I'm currently working on small pieces. More when I know more!

Exhibition Dates: Aug 6 – Sept 19, 2022
Reception: Saturday, Aug 6 (times TBA)
Ro2 Art: 1531 S Ervay, Dallas, TX, 76102