I was surprised and pleased to be notified I got *two* pieces accepted in this year's ART214 Juried Exhibition, sponsored by the Dallas Office of Arts And Culture. ART214 is part of Dallas Arts Month, a city-wide celebration of Dallas arts.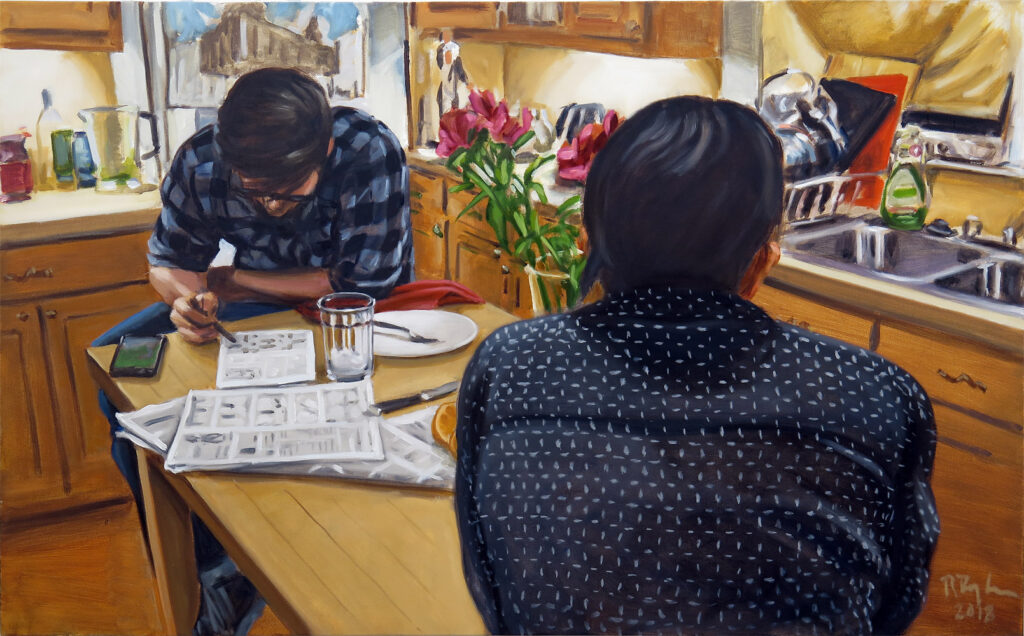 "Puzzle," which has been exhibited in Fort Worth a couple of times, will be on exhibit at the Bath House Cultural Center, at 521 E. Lawther Dr., Dallas, TX 75218, on White Rock Lake (not far from where my lovely bride grew up).
Exhibition Dates: April 2-30, 2022
Reception: Saturday, April 2 (5-7 PM)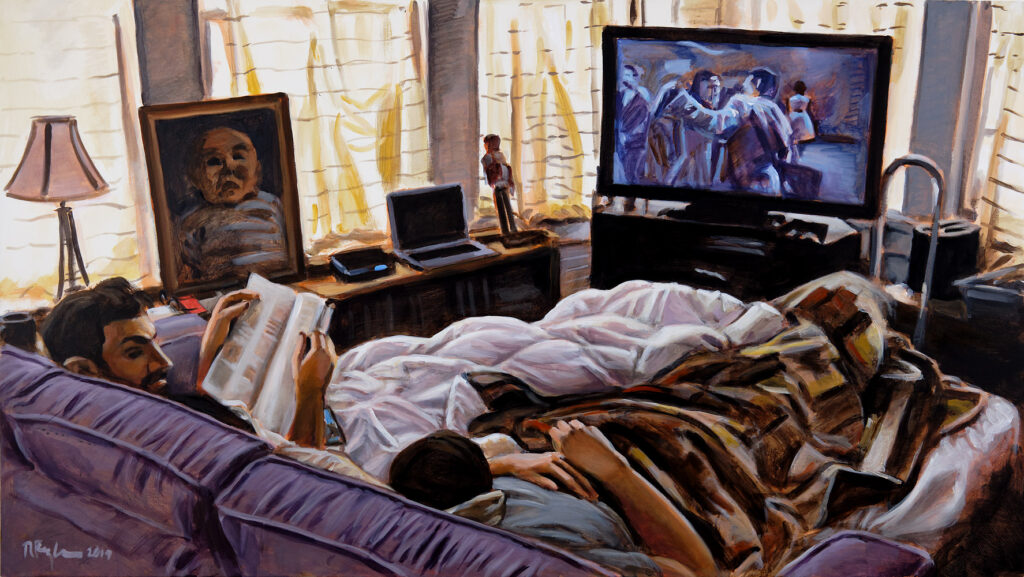 "Men on Sleeper," will be on display at the Oak Cliff Cultural Center, at 223 W Jefferson Blvd, Dallas, TX 75208. This was last shown at my solo show, "Then and Now," back in the fall of 2020, at the FWCAC (now renamed ArtsFortWorth). If you missed it because of the Covid lockdown, don't feel bad…most people did.
Exhibition Dates: April 23 – May 21, 2022
Reception: Saturday, April 23, 2022
And that's just the beginning…I'm in three other shows this spring: two in Fort Worth, and one in Granbury. More on those later. I'll update this post with links once I've written something about them.