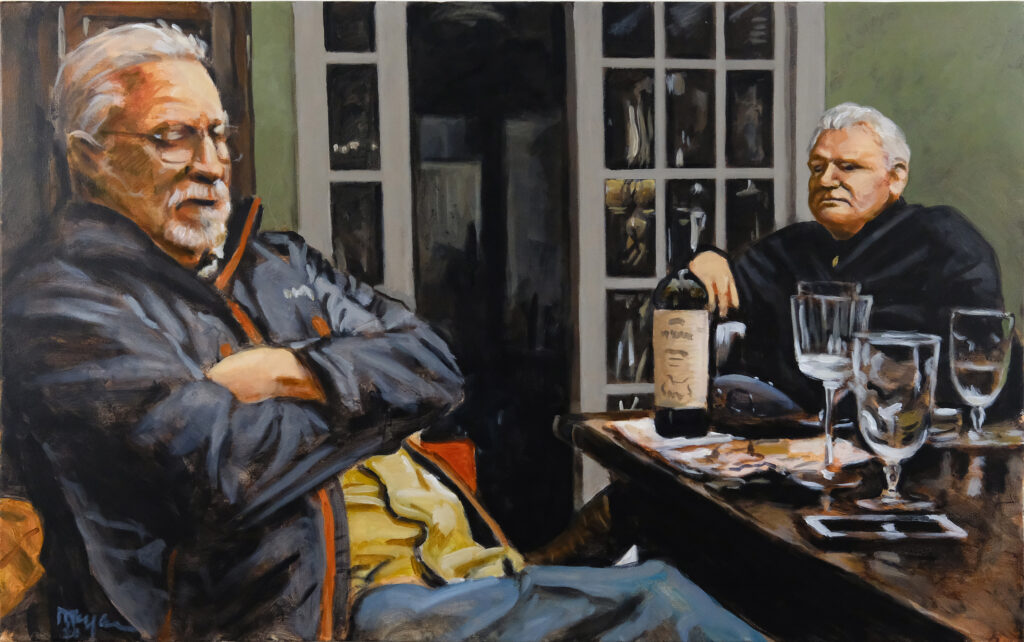 I'm happy to announce that I had two (two!!) pieces accepted to the 2021 CCAN Juried Exhibition, at the Center for Contemporary Arts, in Abilene, Texas. Show opens September 30, and will be up until November 27. This is a great venue – I had a piece in the 2019 Juried Exhibition (2020 was – well, we all know how 2020 was), and I was looking forward to entering this year. Imagine my surprise when I got two pieces in!
UPDATE – I got an email yesterday informing me that "Men drinking wine" (shown above) has been chosen as a prize winner for the 2021 CCAN Juried Exhibition by juror Liz Trosper. At this point I don't know *what* the prize is, but needless to say I'm jazzed!
The Center for Contemporary Arts is open Tuesday through Saturday: 11 a.m. to 5 p.m., closed Sunday and Monday, and open 5 – 8 p.m. every second Thursday for ArtWalk.